WordPress Malware Removal Service
Malware use your domain and web hosting account to
inject phishing websites (steal login credential, distribute virus/trojan to affect your audience,
make your website blacklisted and impact SEO, and finally lose your reputation and money
Why being hacked? Why infected with Malware?
Most likely, it is because
Outdated WordPress core
Outdated themes, plugins
Weak WordPress Admin password
Weak FTP, or Control panel password
Compromised desktop
Compromised server

impact website traffic, impact website reputation
impact your business reputation, and finally impact the business operation.
When you find your website infected with malware, from our experience, the website shall be infected with number of malware files. It might be dozens (or even hundreds) of malware files. Most of these malware may be further used to remotely execute arbitrary code or file injection. Therefore the number of malware file can be very large when found.
You may try to clean those malware files by yourself. However, perhaps, a few days (2 – 4 days) later, your web hosting company informs you the website is sending spam, attack other website or phishing.
Most likely, you have not clean the website completely in the last attempt.
In fact, hunting malware file may not be difficult (although sometimes be tricky).  However, for end-users (or web design house), completely cleaning the website could be a tedious and time-consuming task.
With WordPress Malware Removal service
We will clean your WordPress website and remove Malware files.
We extract your data from existing WordPress, import into a blank-new one. In this way, we can ensure the new WordPress is free from malware files.
At the same time, we will update WordPress to strengthen security, and minimize the chance of being infected again.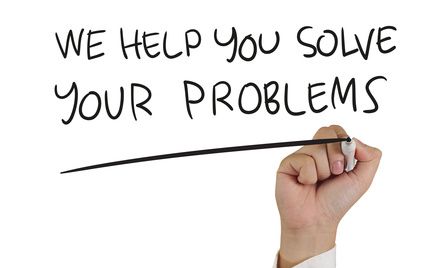 Service includes
Backup existing website
Extract data from existing WordPress, and import into a blank-new WordPress.
Update your WordPress website to latest version to strengthen security.
Remove inactive themes to reduce attack opportunity against WordPress
Blacklist removal (if listed)
We, on behalf of you, will request Google Safe Browsing to review your WordPress website, and request to remove blacklisted status
Support from WordPress Hosting Professional
We have been working on website and hosting over 10 years.
Information Needed?
We need –
Control Panel login information, and
WordPress admin panel login information
Processing Time?
Recovery normally within 48 hours, depends on complexity (Usually in 24 hours).
Blacklist records may take weeks.
How many site?
One single WordPress installation
(No WPMU multi-user supported)
Cannot Fix?
Unlikely.  However, in case we cannot fix it, no need to pay.
How to pay?
For international customers, you can pay by PayPal.
For Hong Kong customers, you can pay by PayPal, or bank transfer.
RecoverWP.com is managed by web hosting professionals, who have been working on web hosting, WordPress website, security and vulnerabilities area since 2003.
Contact: (852) 3502-4863 | Email: support@recoverwp.com
Copyright 2015-2019 (c) Website Maintenance Service Limited